FT SERIES

Injection Moulding Machines
Introduced in 2018, the FT Series is the general purpose injection moulding machine that provides a budget solution for your needs. The FT Series starts from 110 Ton upto 1100 Ton.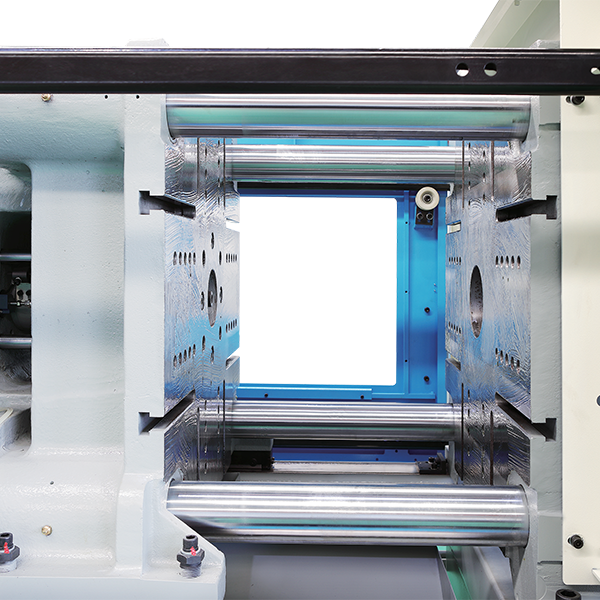 Clamping

Unit
Larger space between tie-bars, suitable for larger and multi-cavity molds.
Longer and wider guide length, higher precision, improved product quality and mold working life.
Graphite-Copper bushes in Tie-Bar, slider movable platen ensures fast and precise mold close and open.
Better designed mechanical structure and toggle system for faster cycle time and improved production efficiency.
European type Ejector System.
Spacios structure design for upgrades and retrofits.
Rigid platen and mechanical systems ensures longer machine life.
Injection

Unit
Injection unit with dual precise linear guide rails, ensuring the best precision and fast speed
Dual carriage cylinders improve a better injection precision
No welding, Adaptor design ensures easier maintenace and repairs
Upturning designed nozzle cover make production and maintenance easier
Imported high quality SKD61 material ring, cone and plunger; lots of screw design can meet different plastic materials and special processing injection molding needs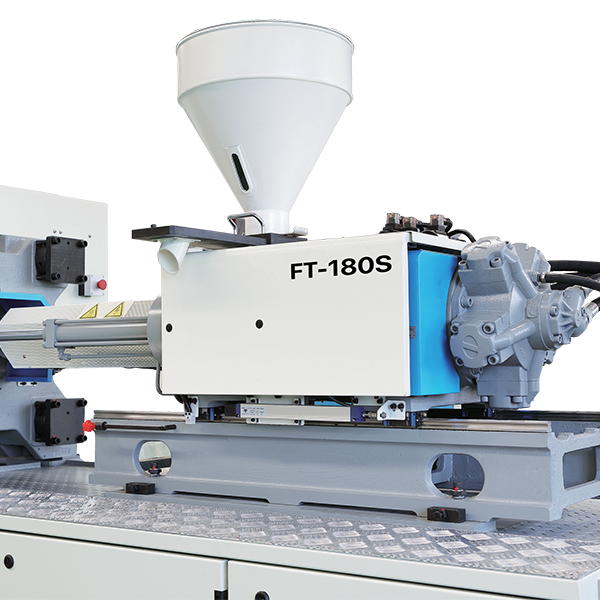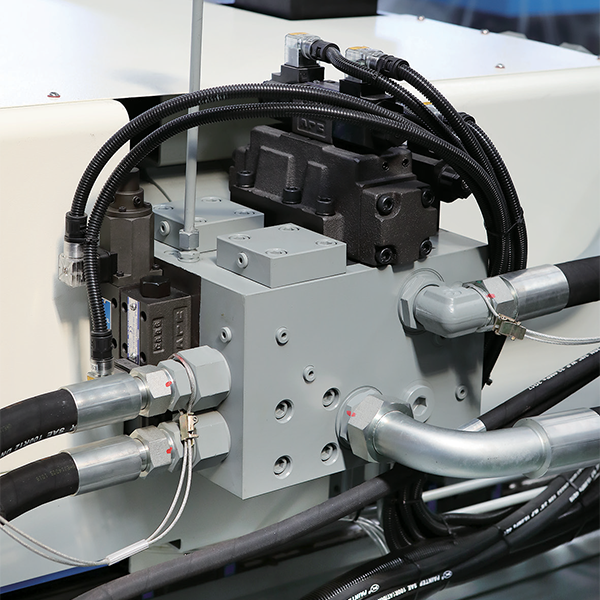 Hydraulic

Unit
Standard precise and energy saving Servo Motor System, energy saving capacity can reach to 20%-80% than traditional injection machine.
Hydraulic parts from reputed brands ensure machine's reliability and fast response time.
Visible and dischargeable oil tank, easy for hydraulic maintenance.
Modular adaptor valve blocks, hydraulic circuit and functions make upgrade and maintenance easy.
Self-sealed magnetic suction filter, makes machine's maintenance more convenient.
Logical distribution of pump oil suction port, oil drain and hydraulic pipe fittings makes maintenance easier.
German DIN standard hydraulic pipe fitting with seal, G screw thread style plug to avoid oil seepage.
Electrical

Unit
Electric parts from reputed brands
High quality large colour screen controller with multiple languages
Standard equipped LED three-colour tower light with alarm, ensures clear visibility of machine status on shop floor
Modernized network management function available
Water-proof rubber seal used on electric cabinet ensure high safety
Machine program according to CE safety standard.