XENON SERIES

Injection Moulding Machines
The XENON Series is our latest high performance offering ranging from 110 Ton to 550 Ton. Equiped with high speed servo system, these machines are ideal for High Efficiency and suiteable for applications like automotive, Medical, Toys etc.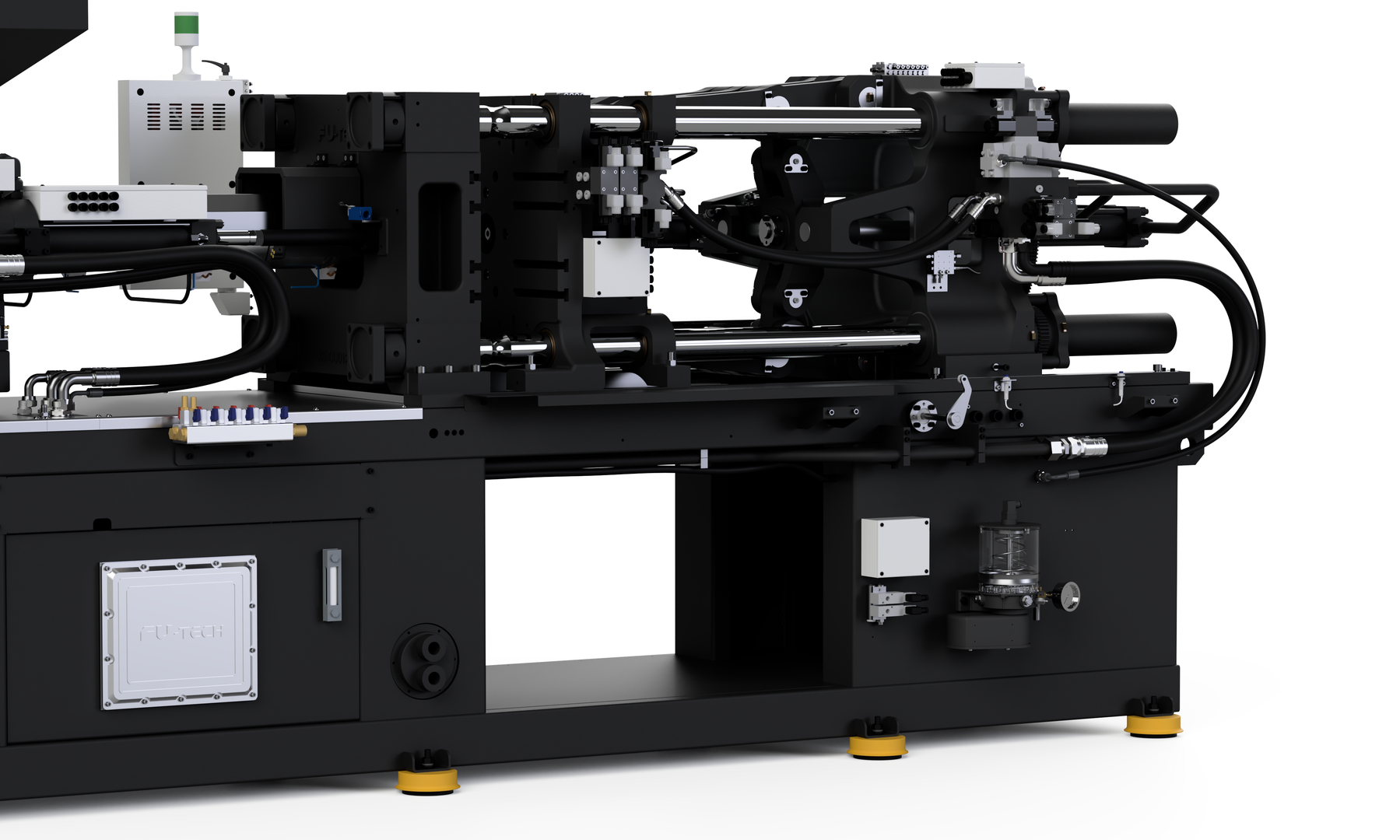 Clamping

Unit
Smart Toggle design offers smooth clamp velocity profile
Optimised platen design to ensure durability and mechanical rigidity
Advanced Auto-Die Height adjustment feature
High Graded Bearing Steel alloy Toggle Bushes and Pins
Optimised Grooving Design for toggle bushings
Progressive type closed loop lubrication system
High speed platen axis movement without jerks and spikes
Easy to Clean Heat Exchanger Design
Smart Clamp Control
The Smart clamp control in The XENON is a very advance feature which offer a very smooth high speed movement with unmatched accuracy and precision.
Optimised Toggle Mechanism
The Enhanced toggle geometery offers faster Locking buildup and a smooth decompression of toggle clamp.This enables the machine to offer lowest Dry Cycle time.
Smooth and Fast Clamp Movement
The smoothest hydraulic circuit is designed in the XENON, this hydraulic design offers very smooth clamp platen movement and braking just before mold touch position.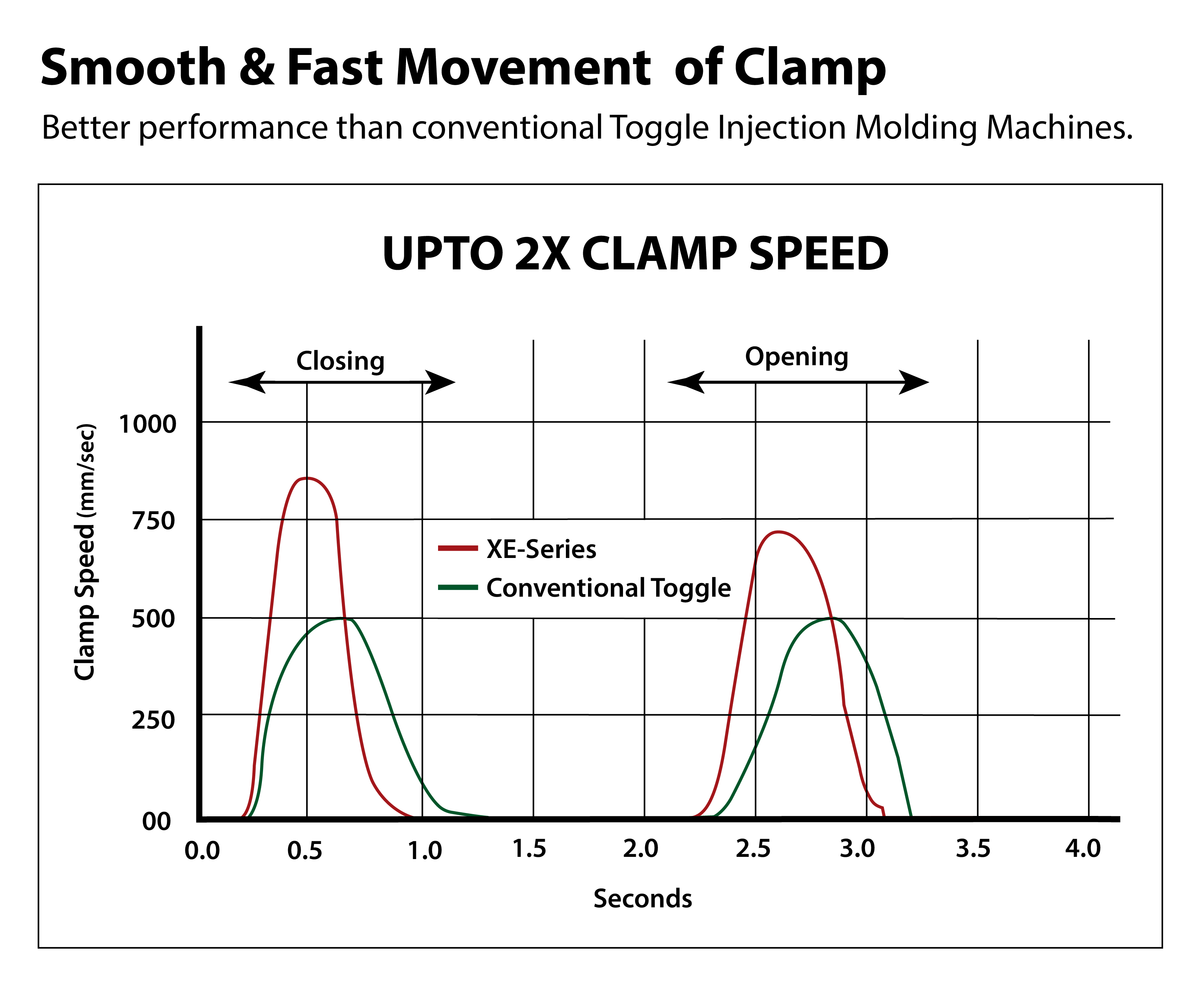 Advanced Strength Analysis
The XENON is designed on latest mechanical platforms to ensure the complete mechanical rigidity is achieved. The force distribution on the Clamping platen is optimised for longer life of machine..
Uniform Load on Mould
The smart design of Moving platen ensures the forces from toggle is evenly distributed on the mould surface, hence increasing the mould life.
Progressive Lubrication
The Lubrication points on the XENON are closed loop and will give alarm if any of the Lubrication point is blocked. XENON also offer Grease Lubrication which is better than Oil lubrication.
Injection

Unit
High screw RPM offers low refilling time means low cycle time
Enhanced efficient Screw Design saves Charging time and Electricity
High Precision Linear Guide rails for less frictional drag
Larger screw size and stroke with longer L/D Ratio for High production output
Enhanced design for more accurate proportional back pressure control
Nozzle Contact force by pressure switch offer precise force
High quality hydraulic motor ensures consistent refilling in every shot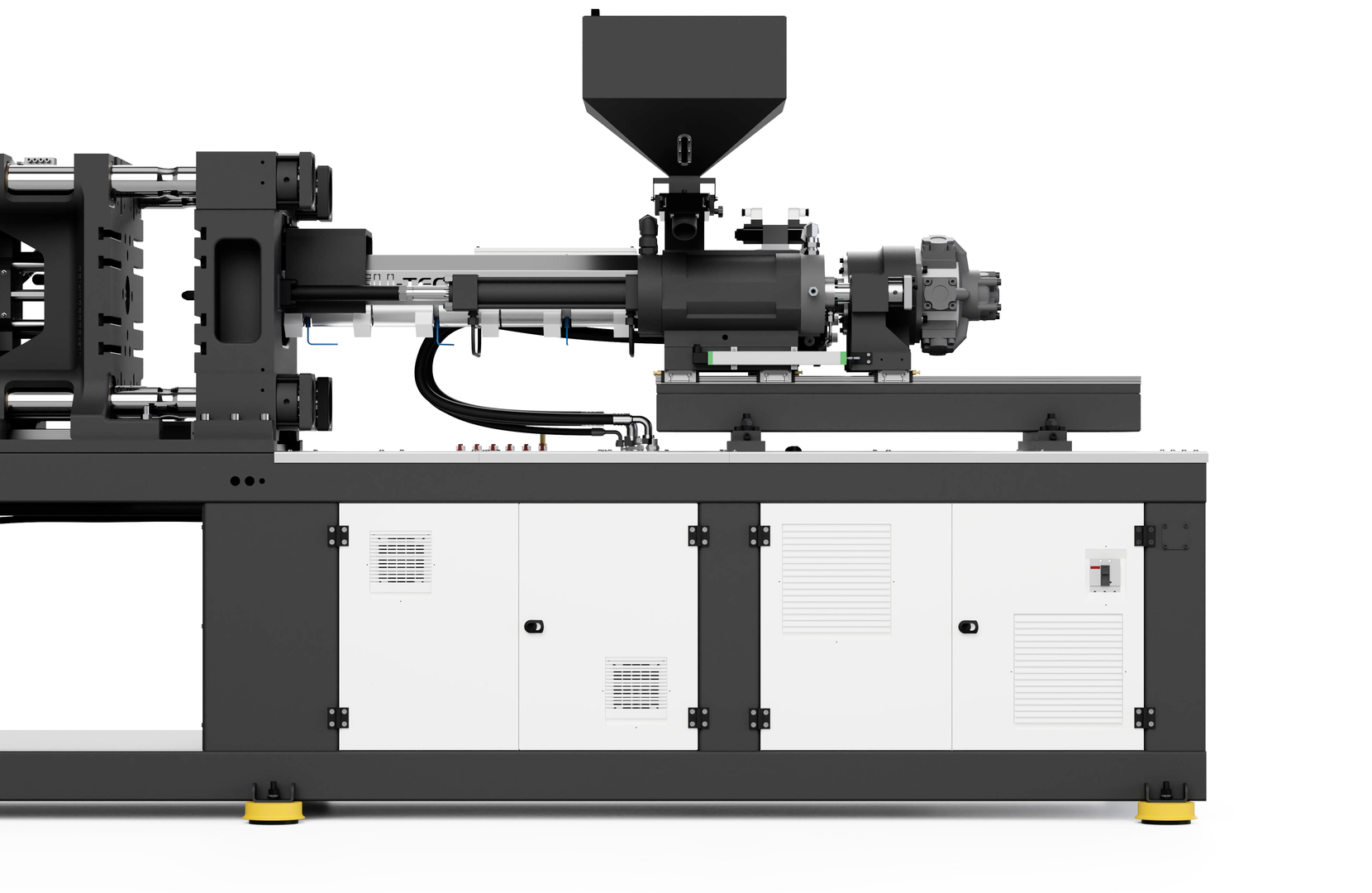 Dual Carriage Cylinders
Balanced Injection Loads as Nozzle contact force is applied by Dual Carriage Cylinders with pressure switch signal which ensure accurate and precise nozzle contact force in each cycle.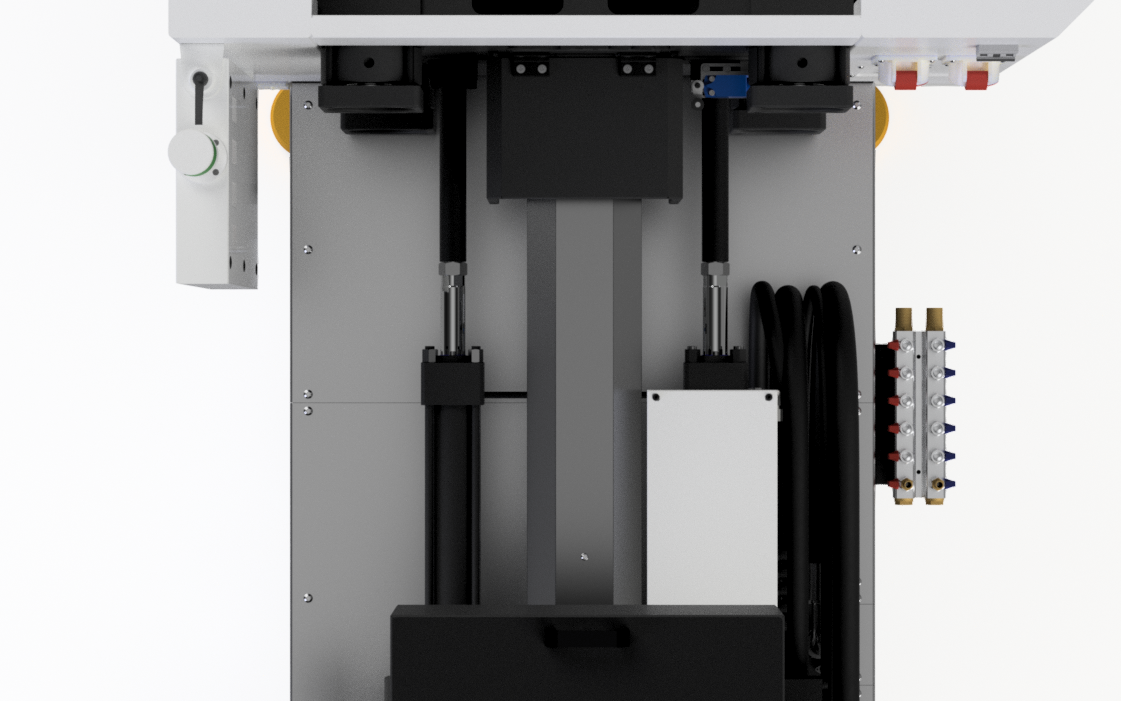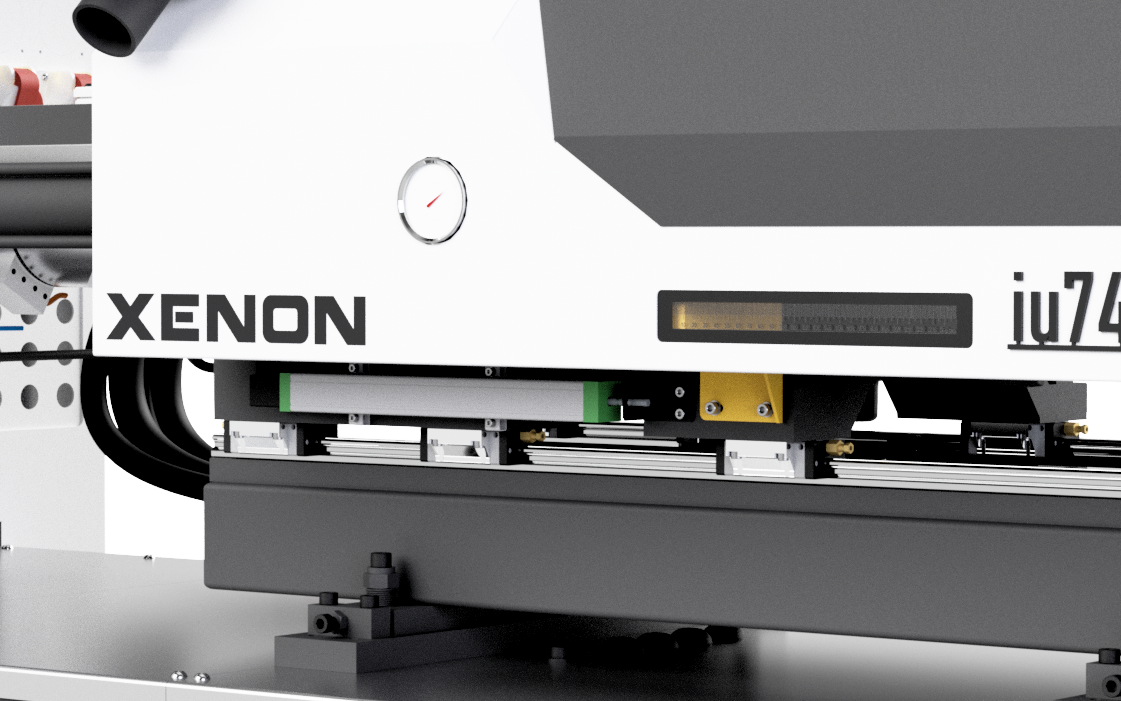 Fast Charging and Injection
The XENON offers Injection speeds of upto 120mm/sec saving a good cycle time which increases the overall efficiency of the machine. The Screw RPMs are more than 200 which ensures high plasticising rate.
Enhanced Screw Design
The newly designed optimised screw is very sucessfull in delivering a homogenous mixture with less energy input. Means this screw is now able to plasticise more material with less electrical consumption in less time.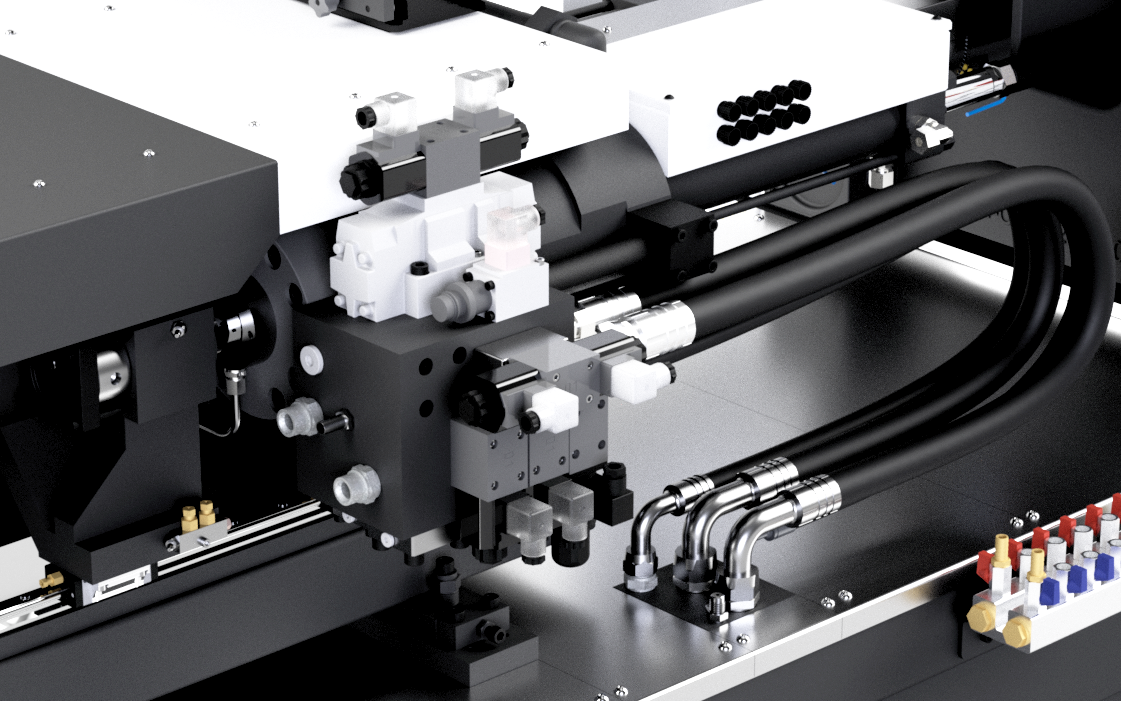 Proportional Back Pressure
XENON comes with new hydraulic circuit which offers accurate and precise control of back pressure during charging. The accuracy of set back pressure value is now increased and more stable.
Injection safety purge guard
The safety guard provides extra safety during barrel purging and cleaning. The upturning design makes switching between maintainence and production easier.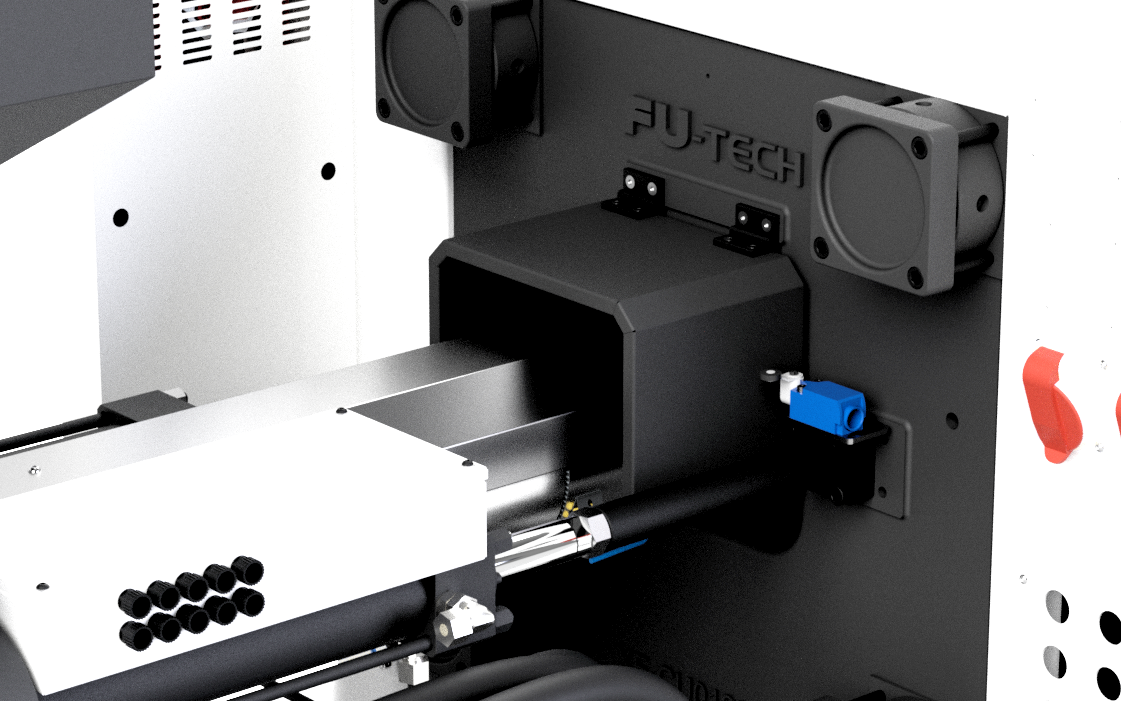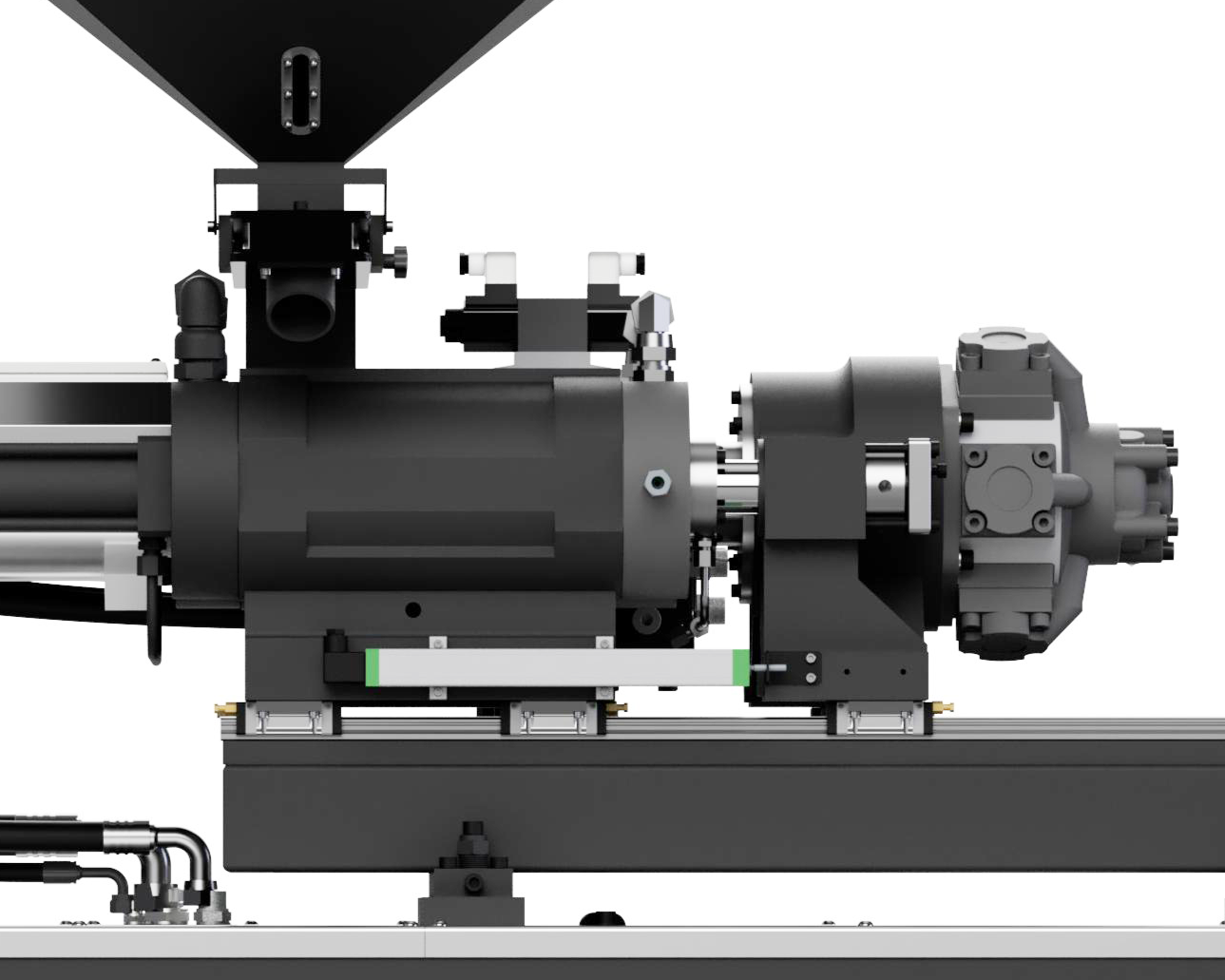 Injection Unit with Linear Guide Rails
The friction-less linear guide rails provides precise, high speed and accurate injection. Also stainless steel covers below injection unit increase over all machine cleanliness.